A look back at 2020: Challenges, progress and a way forward
Posted on 22 Dec 2020 in News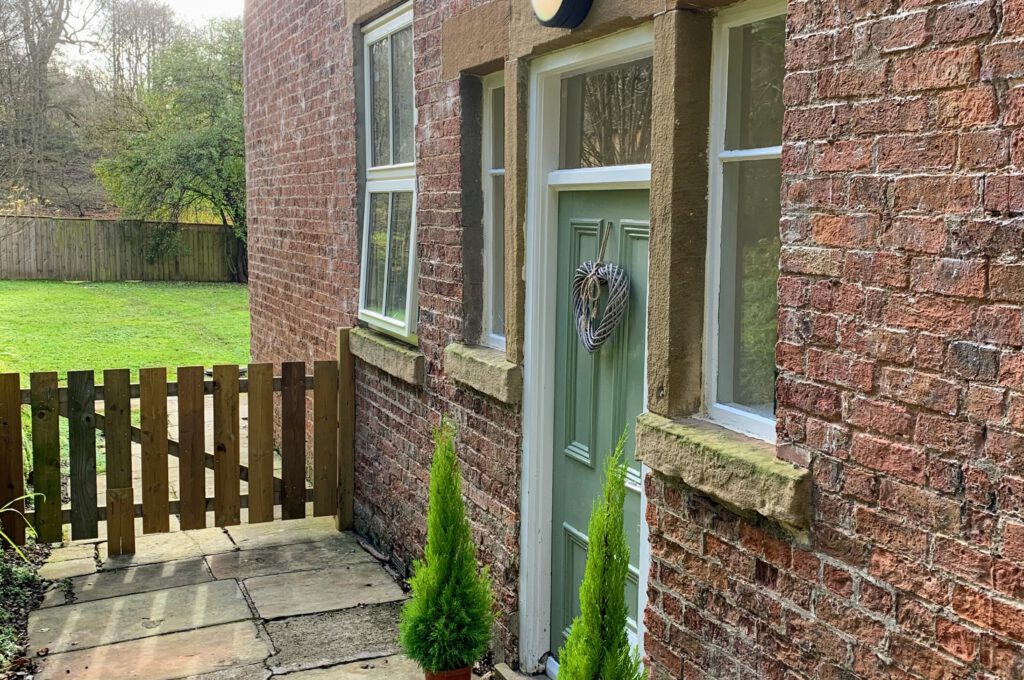 December is a great time for reflection.  As we move to 2021 it would be easy for us to look back at this year with shaken heads and pained hearts, feeling rather bruised.  Not us, we'd like to take a look back at the achievements and highs from this year, as well as looking forward to the new year with renewed hopes.
We started the year looking like a building site, we were in the midst of our new build reception and shop.  We also decided to install the most amazing wood fired hot tub in Cote Ghyll Cottage, and it has certainly proved very popular with guests throughout the season.
In January we won our first award of the year, the Booking.com traveller review award, which was the gold award for Cote Ghyll Mill having achieved exceptional reviews from guests.  At the end of January we also got the 5-star food hygiene rating over at the Mill, which was a great achievement by the staff.
February saw the snow hit us, just as we tried to lay new turf (which froze) and we were getting the roof on the reception building.  Within a week we had Storm Dennis, but everything remained in tact and we didn't lose so much as a roof tile!
March, what can we say?  From a grand opening on the 1st of the month, sunshine and spring, to closing the gates 3 weeks later, our season was pulled from underneath us overnight. We stayed positive, we carried on working, maintaining the Park, cleaning, sanitising, painting, decorating, gardening, replacing furniture and doing whatever we could to make sure that Cote Ghyll was in the best possible position to open the gates and welcome people back.
The new reception area and shop were complete and look absolutely stunning, and we also finished work on the new Bracken Ghyll development.  We sited a number of new holiday homes along with a couple of pre-loved ones, and we have seen huge interest in the development, with places selling fast.
The summer went crazy, we opened up again on 4th July, and we never stopped right up until September.  With the added complications that the travel restrictions brought, we still had quite a bit of swapping and changing, but overall we had a fantastic few weeks.  We extended the season until the 15th December; and a few brave souls saw it through with us!
The end of the summer also saw us win another award, we are thrilled to have been awarded 5 Gold Pennants in the AA Caravan & Camping Scheme, we are so proud of the team at Cote Ghyll, only the parks of the very highest standard are awarded the coveted Gold Pennant, and we are truly grateful to all of our staff who have helped us the achieve this.
We also hosted a visit from the Chancellor of the Exchequer, Rishi Sunak, who took time out of his busy schedule to take a look around Cote Ghyll and spend time with us talking about what we had achieved.
To finish the year off at Cote Ghyll we launched our two newly refurbished apartments, Garden View and Woodland View.  Both are suitable for couples and offer quiet accommodation within the Mill.  We are also working on refurbishing The Mill Apartment, which is a 3-bed and will sleep up to 10.  That's one to look forward to next year.
So all in all, we have achieved quite a lot this year and there are lots of positives to be taken from it.  Although the path forward from 2020 may feel uncertain, we are looking forward to an even more successful 2021.