A winter of working
Posted on 28 Oct 2021 in News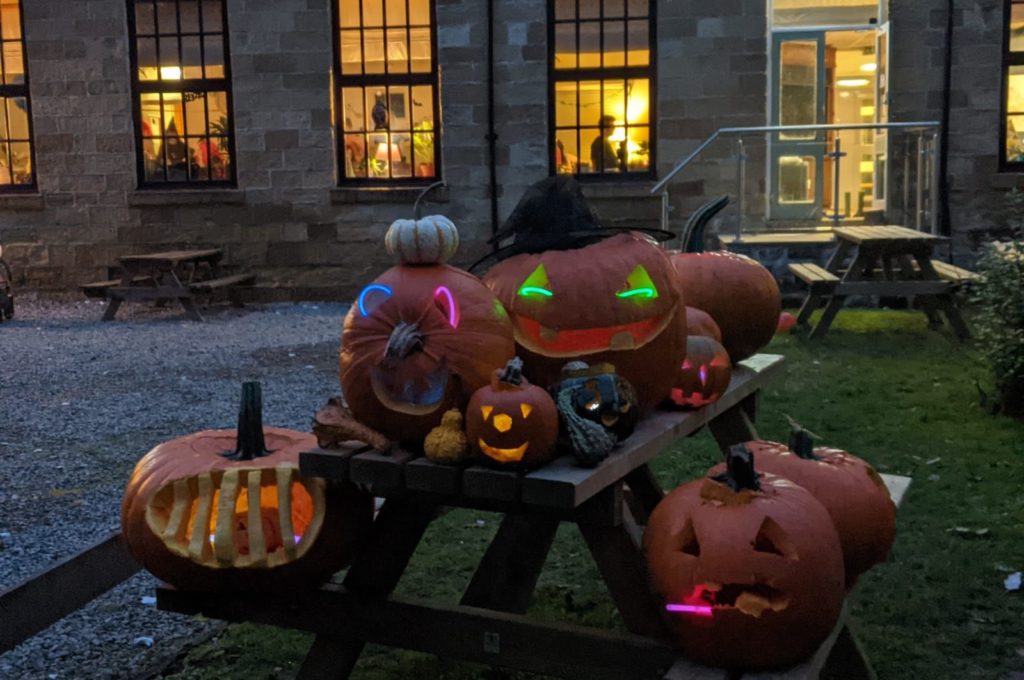 We are loving all of the spooky Halloween activities down at Cote Ghyll this week, and for us they also signify the end of another successful season, and the beginning of our winter programme.  As ever, we have a lot planned over the next few weeks, and we are starting work straight away down at Cote Ghyll Mill.  Earlier this year we refurbished Garden View and Woodland View, our two new, one-bed self-catering holiday apartments, and we are about to embark upon a programme of further refurbishments which will see our Mill apartment converted into two new holiday lets – just in time for Spring!
Our apartments are available year round, and they are ideal if you are looking for something a bit more long term than a few nights away.  We have found this type of accommodation popular with people in between house moves.  In an ideal world, house moves would match up perfectly. Your existing lease would end the same day your new one starts, and you'd already have a brand new home ready for the day the sale of your current home closes. In the real world, though? Things have a way of being a little more complicated.  It's not uncommon to find yourself with a few days, weeks, or months to spare in between moving dates, which means having to find a place you can stay.  We offer the flexibility to work week by week to see you through this gap.
Separately to the apartments, we are refurbishing the main entrance to the Mill.  We already have had the plans drawn up, and work is about to begin on making a warm and welcoming entrance area that will better serve our requirements from the 2022 season.  The new entrance will bring some moves on the ground floor, with additional office space and even more storage space, as soon as we are underway we will share our plans and photos with you via our social media channels.
On the caravan park and cottage, we have of course been working with Openreach, and we still will be working with them for the foreseeable future as we get the new fibre optic cable installed that should enable us to offer a much faster WiFi service from next season.  There is still some work to be done, hopefully we will get through it before the worst of the weather hits.  Keep an eye on our social media channels for updates on that one!
For those looking to own a little piece of paradise on our award-winning holiday park, then we may have just what you have been looking for. Owning a holiday home brings freedom to your holidays, there's no bookings or waiting around, just pick up and go. Your home from home has all the comforts you need, and at Cote Ghyll you'll be blessed with 5-star facilities and activities for all ages – right on your doorstep.
We are taking appointments for viewings on our stunning new ABI Beverley, which we recently sited on the Bracken Ghyll development.  The Beverley is full of stylish touches. The kitchen's design is pleasingly sleek, with minimalist lines and muted tones. Statement fabrics, cool bedside lighting plus a myriad of other design details make it possible to enjoy a chic break without having to step out of its door. To find out more click here: https://www.coteghyll.com/own-a-holiday-home/homes-for-sale/abi-beverley-2021/ or for an appointment give us a call on 01609 883425.
Here's to a happy and healthy winter season, we are looking forward to welcoming you all back in March.
Jon, Helen and the team at Cote Ghyll.