Cote Ghyll hosts visit from Rishi Sunak, MP for Richmond (Yorks)
Posted on 03 Oct 2020 in News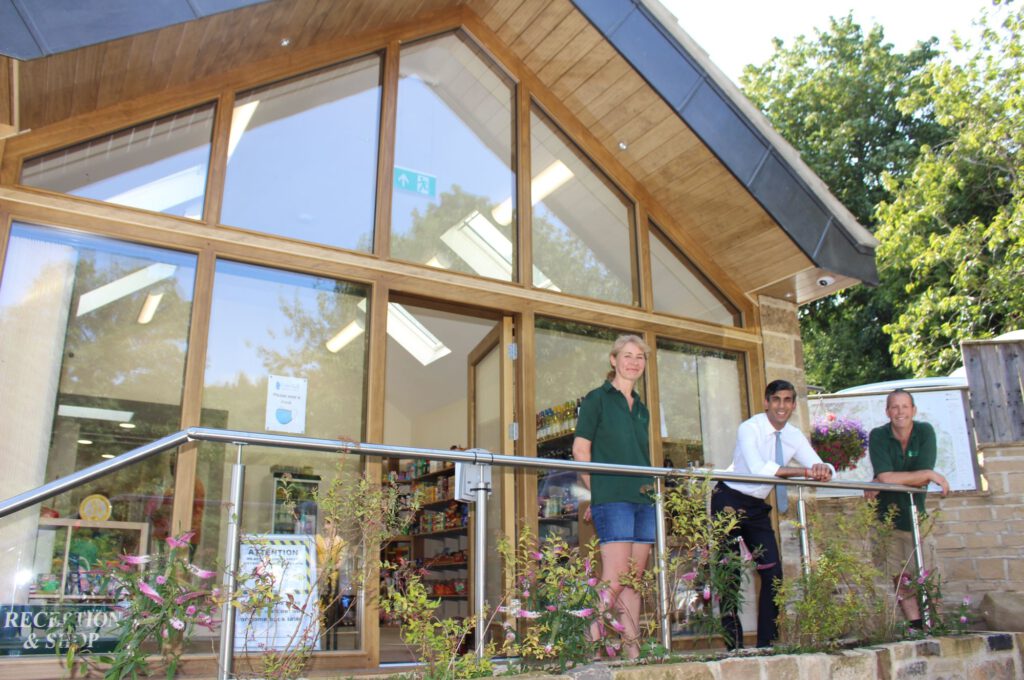 We were delighted to host Rishi Sunak at Cote Ghyll camping and caravan park recently.
The Richmond (Yorks) MP heard how Cote Ghyll Holiday Park, near Osmotherley, has experienced its busiest July and August since 2012 and has extended its season until December 15 to cope with demand.
Cote Ghyll in the North York Moors National Park re-opened after Covid-19 restrictions were lifted on July 4. A new reception and shop building for visitors opened at the same time.
Mr Sunak said: "Cote Ghyll is a beautiful spot and it was wonderful to see so many visitors enjoying their time here after a difficult time for all of us.
"The reception building is a great addition to what are the already first-class facilities at Cote Ghyll."
Helen Hill, who owns and runs the holiday park and adjacent mill for group accommodation with her husband Jon, said it was huge relief to be back open and to be welcoming so many visitors.
The caravan and camping site's staff who had been on furlough have all been re-employed and additional staff had been taken on to cope with demand.
She said re-opening the mill – a former youth hostel – had been more problematic because of the continuing restriction on group gatherings and the lack of school bookings.
She added: "We are extremely grateful for the Government support measures which kept us afloat during the period at the start of the visitor season when we had to be closed."
Extending the season beyond the normal closure date of October 31 would, she hoped, help the business recoup some of the revenue lost in the early part of the summer. Enquiries were encouraging, she added.