Safe Adventuring at Cote Ghyll Mill
Posted on 01 Mar 2018 in Schools & Youth Groups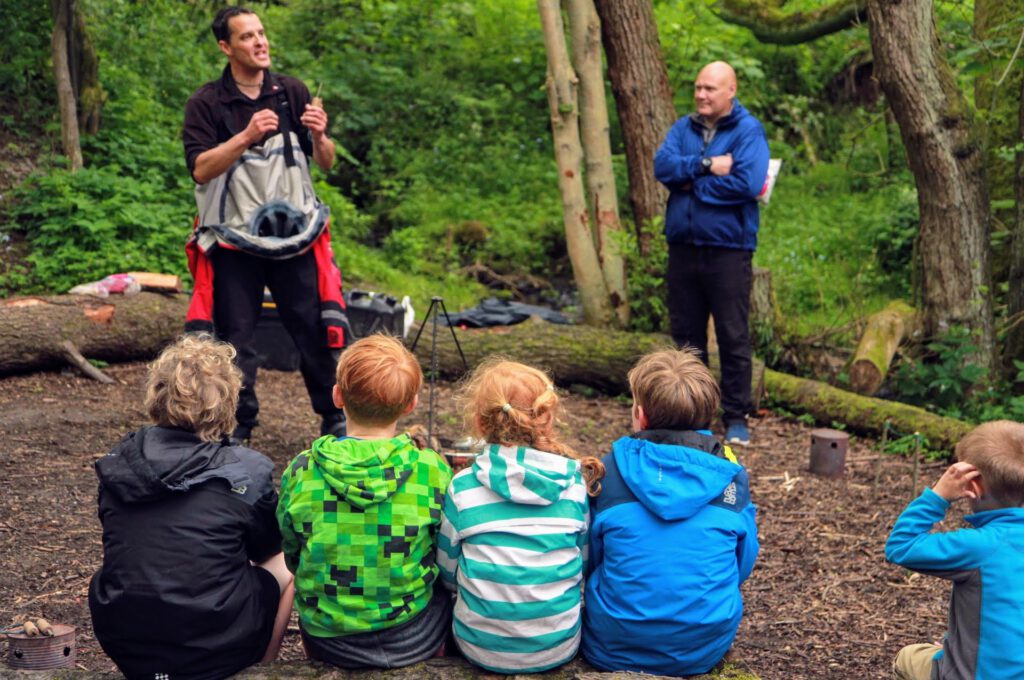 Safety is built in to every part for your school or group break at Cote Ghyll Mill.
One of the many beauties of bringing your school or youth group to Cote Ghyll Mill is that so much outdoor adventure is right on our doorstep. Any group staying at our Yorkshire youth hostel (actually, it's rather more than a youth hostel) can book a wide range of activities, the majority of which are little more than a short walk away.
Safe spaces
The following all take place in the quiet, private land mere yards from the Mill, adding to a feeling of safety and security:
Campfire & bushcrafts: Our new clearing is the ideal spot to learn about the woodland around us, to sing campfire songs, and to toast marshmallows
Shelter building: Practical skills combine with an appreciation of the natural habitat in our deciduous woodland
Stream & waterfall: From nature trails to zip-wiring over the waterfall and along the stream (via an external activity provider), there's high adventure just seconds away
>   View Cote Ghyll Mill Facilities
Safely planned
We work with local accredited activity providers to deliver activities such as archery, abseiling and rock climbing. You can find more about our partners here.
Crucially, all our activity partners use expert, CRB checked guides and are licensed/insured (by bodies such as the Adventure Activities Licensing Authority and Adventuremark) to offer their various activities.
Safely local
There's less risk involved when your school or youth group holiday in Yorkshire doesn't need to travel far to reach its activities. And when you can access more activities on foot, you cut the cost of transport too. Choose our group accommodation in Yorkshire and you'll find lots of activities within easy walking distance.
With advance warning, we can arrange guides and rangers to take your group on night walks, guided walks, stargazing events, orienteering challenges and more.
To book your school and youth group accommodation in North Yorkshire, call The Mill on 01609 883425.