Traditional Camping
Posted on 09 Apr 2018 in Touring & Camping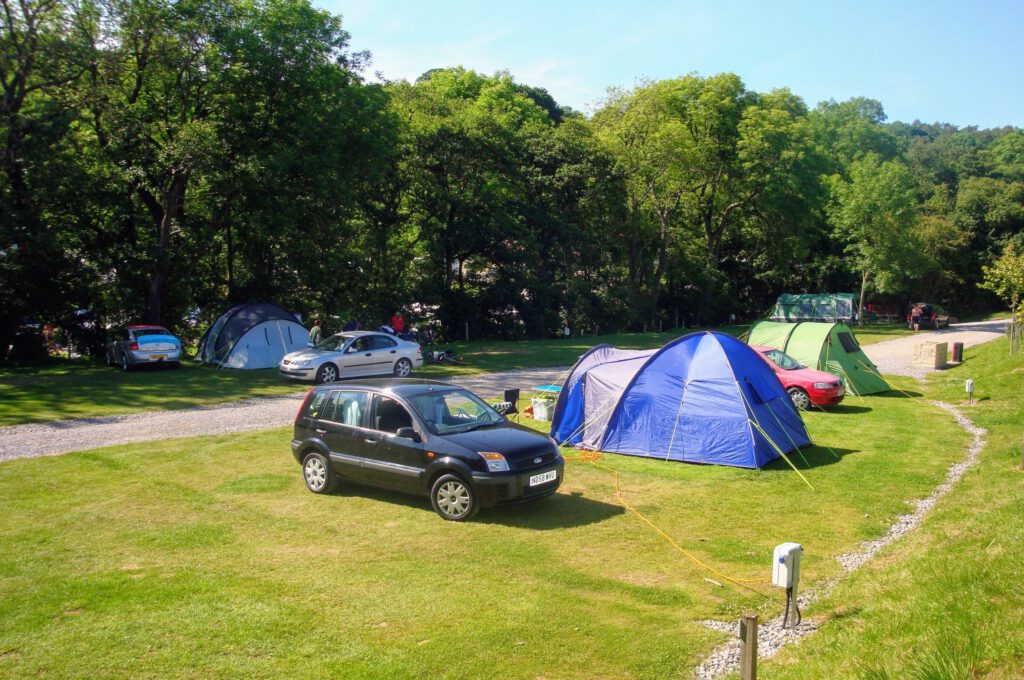 Low cost, high adventure, and a chance for the family to share some quality time. There are lots of reasons to give camping in North Yorkshire a try.
Modern day caravans and tents are virtually a 'home from home', fully heated (or air conditioned), and with all the conveniences you could wish for. Choose our 5 star North Yorkshire holiday park and you'll add children's play areas, woodland adventure, hearty meals and Wi-Fi to the mix too.
>   View Our Holiday Park Facilities
But there's far more to a camping or caravanning experience than the place where you lay your head at night. Here are some other reasons to fall in love with camping in Yorkshire.
Be part of the countryside: Stay in a grand countryside hotel and, for all its pleasures, the countryside stays on the outside, with you safely cocooned from it. Camping in North Yorkshire, on the other hand, puts you right in the heart of the countryside.
Let kids be kids: A funny thing happens to children who visit our North Yorkshire caravan park. They learn to be children again, ditching the electronics in favour of fresh air, adventure and making new friends.
Relax: Whether you're stood by the door of your caravan, overlooking nearby Cod Beck Reservoir or drinking in the view from atop Roseberry Topping, there's peace, fresh air and incredible views around every corner
Try something new: From the simple pleasures of walking and cycling to more adventurous pursuits like horse trekking and canoeing, there's lots of adventure on the doorstep.
>   Enjoy Activities & Attractions Around Cote Ghyll
Ditch the car: Yorkshire's a big county and there's lots to explore, but at Cote Ghyll there's so much close by that you don't have to start and end each day with a lengthy drive. Just park up and relax.
Reconnect: Working days can be such a whirl that it's easy for whole days to pass without having a genuine conversation with your family. Unwind at our holiday park in North Yorkshire and you'll be able to spend lots of quality time together.
One of the cheapest ways to holiday: Camping in north Yorkshire at Cote Ghyll lets you enjoy memorable family adventures without needing to test the limits of your credit card.
>   Discover Things To Do In The Local Area
Give camping or caravanning in North Yorkshire a try
We speak to lots of visitors who needed a little convincing about taking their first camping or caravan break in Yorkshire.
If you're tempted, remember there are lots of low cost ways to give it a try. Why not borrow a tent or caravan from friends? Buy a 'test' tent from as little as £50 or spend a few hundred pounds for a basic, used caravan that will give you a flavour of what the experience is like. Try a short break first – and if you can go midweek and/or out of peak season you'll save even more.
And if you'd rather try the caravan lifestyle without going back to basics, our static caravan holidays in Yorkshire give you all the outdoors feel of caravanning, without sacrificing any home comforts.
Check availability at our North Yorkshire caravan site now, then book online, or call us on 01609 883 425.