Walking at Cote Ghyll
Posted on 19 Mar 2018 in Activities & Attractions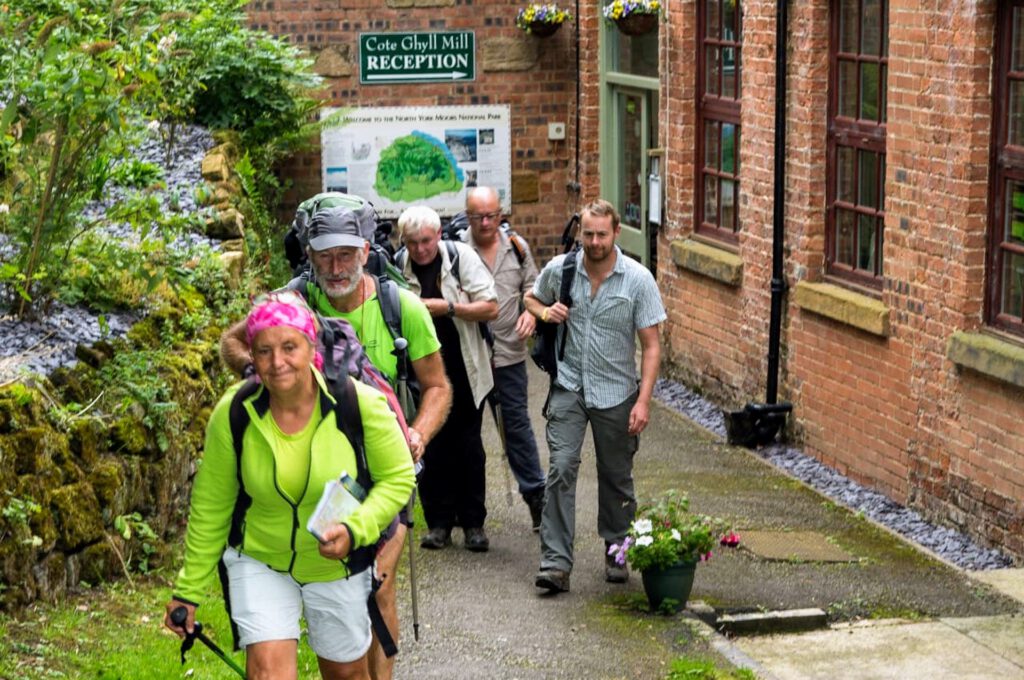 Use our North York Moors campsite, cottage or mill as your base for short walks and long treks.
Whether you base yourself at our Yorkshire campsite and tackle a different walk every day, or you make Cote Ghyll a welcome stop-off on a much larger expedition, we're a natural base for walkers of every type.
Relatively short, not too taxing and close by
The Cod Beck Reservoir is just a 10 minute stroll from our Yorkshire caravan park. This 5.5 mile circuit takes you round the reservoir and climbs (in a not too taxing way) to give you wonderful views over Osmotherley and across the Vale of York.
Take the walking boots in wet weather as it can get rather muddy.
Striking, varied and a short drive away
Roseberry Topping is North Yorkshire's most striking hill and a fabulous walk for all the family. The countryside around it is beautiful and there are plenty of features, natural and otherwise (such as Captain Cook's Monument), to grab the attention. Choose a quick one hour stroll, a 4 mile walk or a 7.5 mile loop, and bear in mind that this curious landmark is said to be the source of our village's name. Find out why here.
Walk the Moors
The Lyke Wake Walk is a 46 mile crossing of the North York Moors that starts (or ends, depending on your direction!) just north of Cod Beck Reservoir, a short walk from our Yorkshire Moors campsite. There's no 'official' route but, we like this route that keeps things interesting.
The real challenge is to complete the walk in 24 hours. It's certainly not for the faint hearted, but if you achieve it you can become the proud bearer of the coffin-shaped LWW badge.
Coast to coast
Wainwright's classic coast to coast route from St Bees (on the Irish Sea) to Robin Hood's Bay (on the North Sea coast) is 190 miles of rambling magnificence that acts as a sort of tour through the 'greatest hits' of the Lake District and the North York Moors.
Osmotherley is a typical waypoint on the journey, about two-thirds of the way along the route if you're travelling west to east, and that places Cote Ghyll virtually bang on the route.
Whether you're cycling the trail (an increasingly popular option), walking solo, in a couple or need group accommodation in North Yorkshire, make us a welcome break from the trail.
>   Discover Things To Do In The Local Area
These walks are just for starters. Find more routes for a walking holiday in North Yorkshire here, and book accommodation in Yorkshire that's perfectly placed for enjoying the best of our fields and trails by calling 01609 883425.