Woodland Archery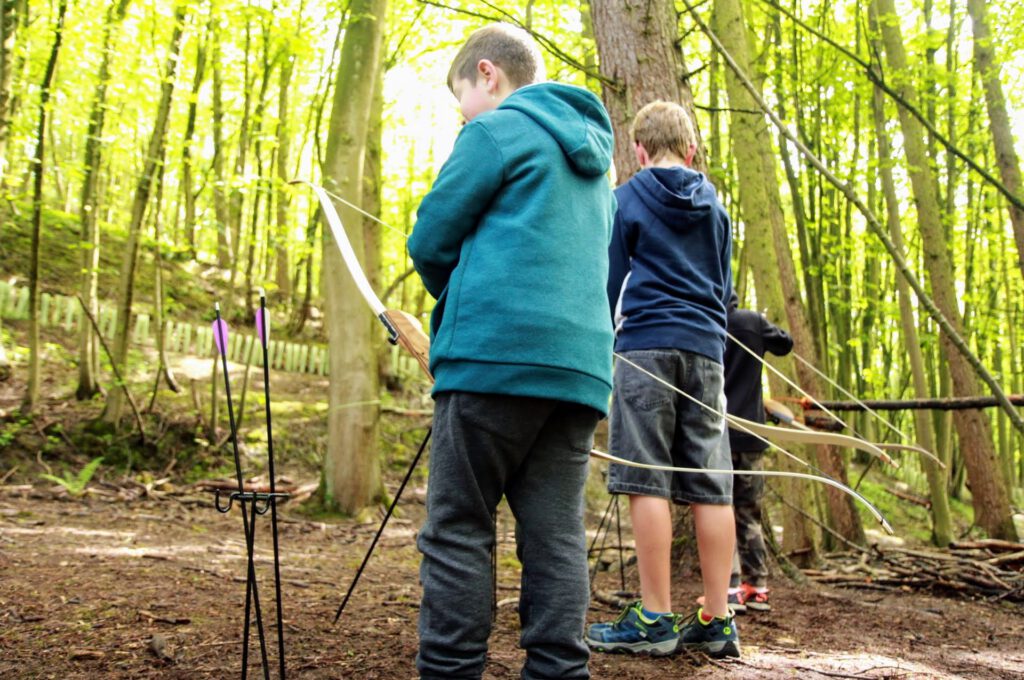 Find your inner Robin Hood and test your hand eye coordination with woodland archery. Fire your arrow and try and hit the centre of the target (dodging the trees!) whilst being under the supervision of expert instructors.
Restrictions & Requirements
This activity is suitable for children or adults but there is a minimum age requirement of 4 years.
Important Information:
On the day of your activity, please go to the Caravan Park reception 10 mins before your activity is due to start. You will be asked for your completed consent form and given a voucher. You will not be able to take part without the completed consent form. Please give the voucher to the activity instructor on arrival at the activity as proof of payment.
To participate in activities you must be a paying holiday guest staying at Cote Ghyll (caravan & camping park, holiday caravans, Mill or cottage). Sorry but we cannot offer activities to visitors or anybody not staying at least overnight at Cote Ghyll. Your holiday reservation will be checked before your activity reservation is confirmed.
You will probably get wet and/or muddy! We do not provide protective clothing. Please wear old, comfortable clothes and old trainers/wellies suitable for your chosen activity.
Please note, the weather is out of our control. If it is not safe for us to offer the scheduled activity on the day, we will offer an alternative activity or a refund.
Payment in full is required at the time of booking activities. A full refund for activities can be offered with minimum 14 day notice. No refunds are available for cancellations with less than 14 days notice.