A new way of working
Posted on 12 Jun 2020 in News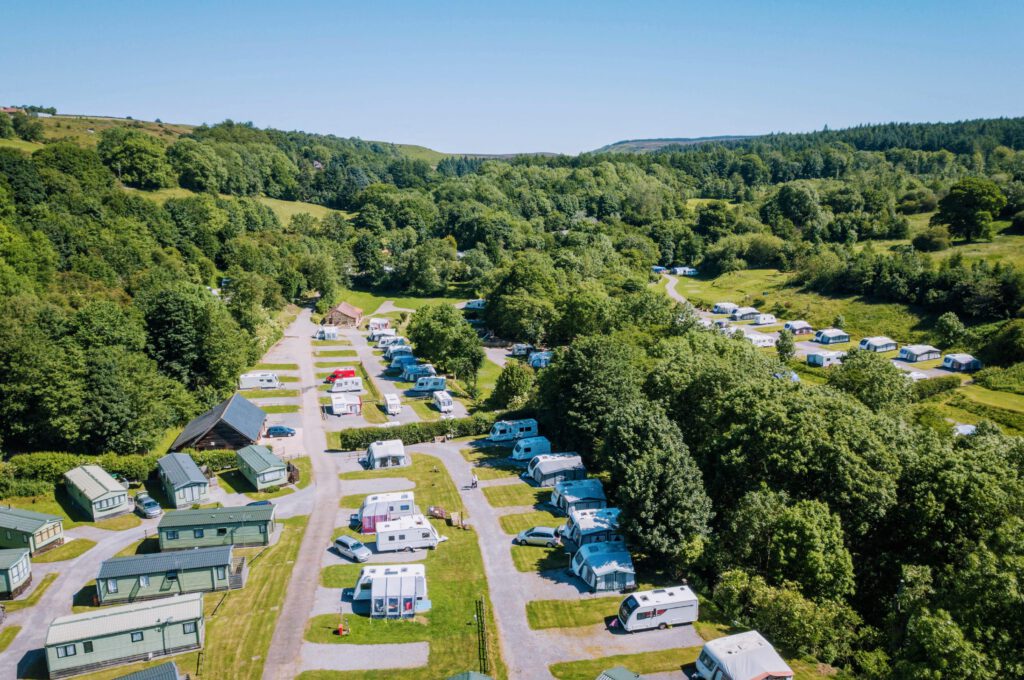 Preparing for reopening and adjusting to the 'new normal' has involved lots of different steps for us at Cote Ghyll, and it will mean some different ways of working for the whole team. The term 'family business' has never been so relevant, and we have been lucky to have our 3 girls helping out around the Park for the last few weeks.
We have spent long hours around the Park thinking about what's next, and how we will adapt and move forward safely and sustainably.  COVID-19 has impacted every business differently. Some were able to shift to remote working, while others adjusted operations, but for us we had no choice but to close the Park entirely.  The term 'social distancing' has become a norm, and one of the most frustrating things for us is the amount of open space and fresh air we have. Social distancing is easy for us, we do it without thinking.  Of course, we will have to make adjustments to the indoor and communal areas, with one-way systems and social distancing in place, we will ensure safety prior to any guests returning to the Park.  Our new, spacious Reception allows a socially distant and safe check in process to minimise contact between staff and guests.
We have been keeping fully up to date with industry-specific policies, based on best practices and recommendations from public health officials and the Government guidelines for reopening.  We are a 5 star Park, and have always followed sanitation and cleaning protocols, so much of that is second nature to us.  However, we have taken extra steps and installed new hand sanitiser units, new perspex sneeze screens in the shop and reception area, we have deep cleaned the whole Park and we have increased the frequency of cleaning throughout.  So, we are ready, we are more than ready to open the gates, and we are looking forward to seeing all our guests enjoying the Park, which is looking amazing thanks to all the good weather and hard work!
For those of you reading this and thinking about owning your very own home from home at Cote Ghyll, you might be pleased to learn that the Government have allowed us to carry out viewings, by appointment only, on the holiday homes we have for sale (these can be seen on the link below)
https://www.coteghyll.com/own-a-holiday-home/homes-for-sale/
We would be delighted to show you around, to arrange an appointment, please give us a call on 01609 883425.
Our priority has always been the wellbeing, health and safety of our employees and guests, that hasn't changed, we are now more aware of that than ever. We will have signage in place to remind guests of social distancing, and we would ask that regular hand washing takes place, as well as maximizing the use of the sanitiser before entering communal areas.  We all need to play our part in staying safe, this allows us to stay open, and this year the Park will be open through to 15th December.
As we get closer to our planned opening date of 4th July, we will be keeping everyone updated through our website and social media channels as to what the opening will look like.  We may need to tweak what we have done so far, but we will of course be following guidelines, and sharing best practices to ensure that we are all as safe as possible.
We can't wait to get back to what we know, and we can't wait to welcome you back to Cote Ghyll.
In the meantime, stay safe.
Jon, Helen & the team.