Cote Ghyll Mill scoops one of the UK tourism industry's most prestigious awards.
Posted on 13 Jun 2022 in Cote Ghyll Mill, News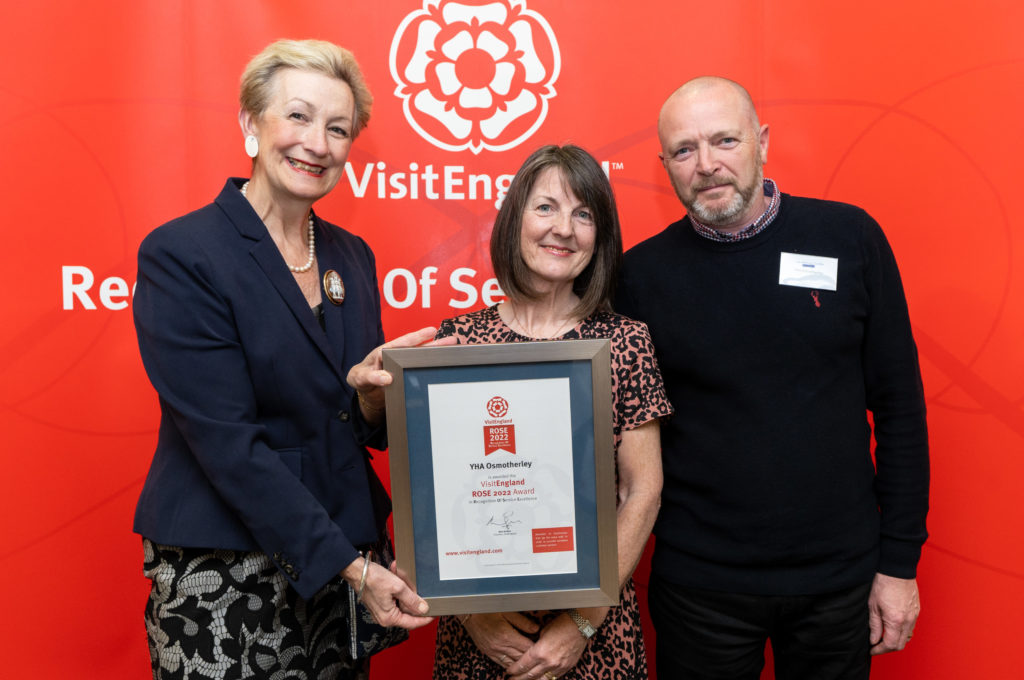 Cote Ghyll Mill in Osmotherley, North Yorkshire has  proudly announced that it has scooped a prestigious VisitEngland 2022 Rose Award. The award, which is similar to the AA star system, is one of England's benchmark awards for quality guest accommodation, and comes as a result of years of extensive refurbishment work on the 61-bed converted Mill .
Cote Ghyll is YHA affiliated but privately owned and offers 2, 4 or 6 bed ensuite rooms with access to facilities within the Mill such as laundry, a drying room, self catering kitchen and a lounge, dining room and meeting room, as well as having access to the adjacent Cote Ghyll Caravan Park. Set on the western edge of the North York Moors, the building was once a flax and linen mill powered by Cod Beck Reservoir, just minutes walk from the Mill.
As well as being the ideal base for exploring the National Park, Cote Ghyll is a centre for outdoor activities including orinenteering, camp fire building and bush skills as well as some water sports – one of Cote Ghyll's main attractions is its on-site waterfall.
Owners Jon and Helen Hill commented on how unusual it was for a hostel to win a Rose award. "It's absolutely brilliant. We've worked so hard to improve the hostel and bring it up to top standards. "The ROSE Awards recognise the accommodation providers who provide visitors with the warmest of welcomes. They celebrate the establishments where the owners, management and employees, irrespective of their star rating, style or type of accommodation, provide outstanding experiences for their customers.  Our staff have been brilliant and the award just shows it," she said. "We have great service, great modern facilities and everyone will be clean and comfortable during their stay with us."
VisitEngland Director Andrew Stokes said: "It is great to see the Rose Awards back as we celebrate and congratulate accommodation businesses across England excelling at customer service and creating stand-out experiences that keep visitors coming back time after time."