Half term activities at Cote Ghyll
Posted on 29 May 2018 in Activities & Attractions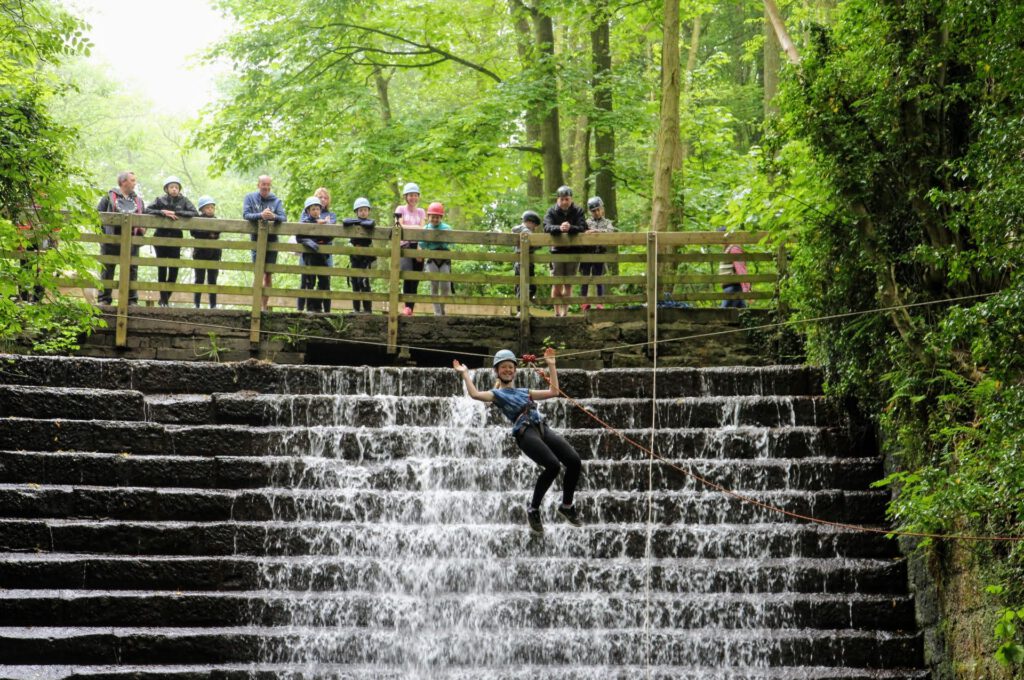 Guests and visitors alike can get involved this half term with activities such as Aerial River Crossings, Abseiling, Traps, tracking and bush craft.
The activities are going down a treat with the whole family getting involved during this mornings activities.
Take the plunge in an abseil down the Cod Beck waterfall, with experts on hand to guide you down and back up. Alternatively zip over the aerial crossing just feet above the water fall.
The activity time table is as follows:
29th and 31st May 2018 
9.30 – Abseiling and Aerial River Crossing
11.15 – Fire and shelter building
13.15 – Abseiling and Aerial River Crossing
15.00 – Traps, Tracking and Bush Craft