Meeting Space at Cote Ghyll Mill
Posted on 14 Mar 2018 in Cote Ghyll Mill, Schools & Youth Groups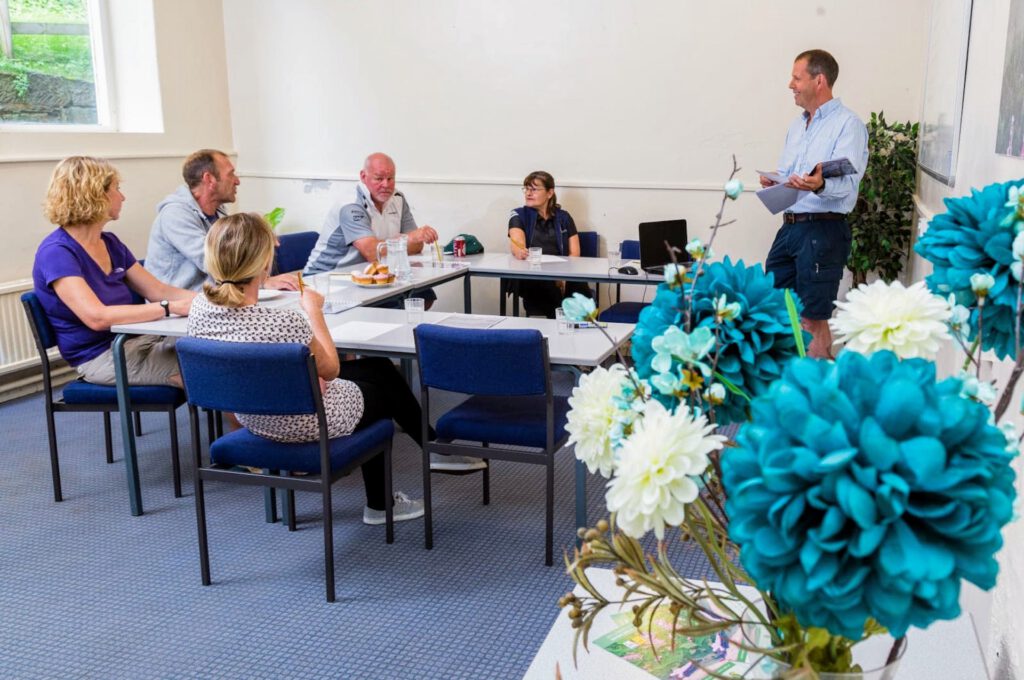 Don't just stay with us. Meet with us. Present with us. Break out with us. Plan with us. Or even dance with us.
There's no one type of party that stays in our Yorkshire group accommodation at Cote Ghyll Mill. Sometimes they are school groups or clubs. Sometimes they are walkers, art clubs, sports teams or stargazers.
Whatever the main reason for booking, the meeting room at Cote Ghyll is another benefit of staying with us. This multi-purpose space for up to 30 has been used for all sorts of events over the years.
It's a quiet space, tucked away from the rest of the Mill, that's perfect for courses, meetings and presentations. There's room for activities from yoga to artwork, and we've even installed some rather funky lighting, so if you want to mark the end of your school group's stay with a disco you can.
Inside, you'll find tables, chairs, a white board and table tennis table. Contact us in advance about using the room and we'll set it up in a layout that's ideal for the activity. And because you can access the room using a separate outside door, you can have the place to yourself without worrying that you'll disturb or be disturbed by other residents staying in our group accommodation in Yorkshire.
The meeting room isn't the only communal space in which you can meet, discuss and carry out activities at Cote Ghyll Mill, but if you are one of a number of groups staying with us, then booking the room can ensure your privacy. And if you have exclusive use of the Mill then the meeting room is another space (in addition to the lounge, games room, dining area and our outdoor spaces) that enables you to plan multi-location, multi-team activities.
>   View Cote Ghyll Mill Facilities
The Cote Ghyll Meeting Room is available for hire whenever you stay with us. If you'd like to discuss the suitability of the room for your activity, or you'd like to pay us a visit and see it and our Yorkshire group accommodation for yourself, just call us.
Don't just book your Yorkshire holiday accommodation at Cote Ghyll – book the meeting space too. Call us now on 01609 883425.