Camping and Caravanning Mythbuster
Posted on 28 Apr 2018 in Touring & Camping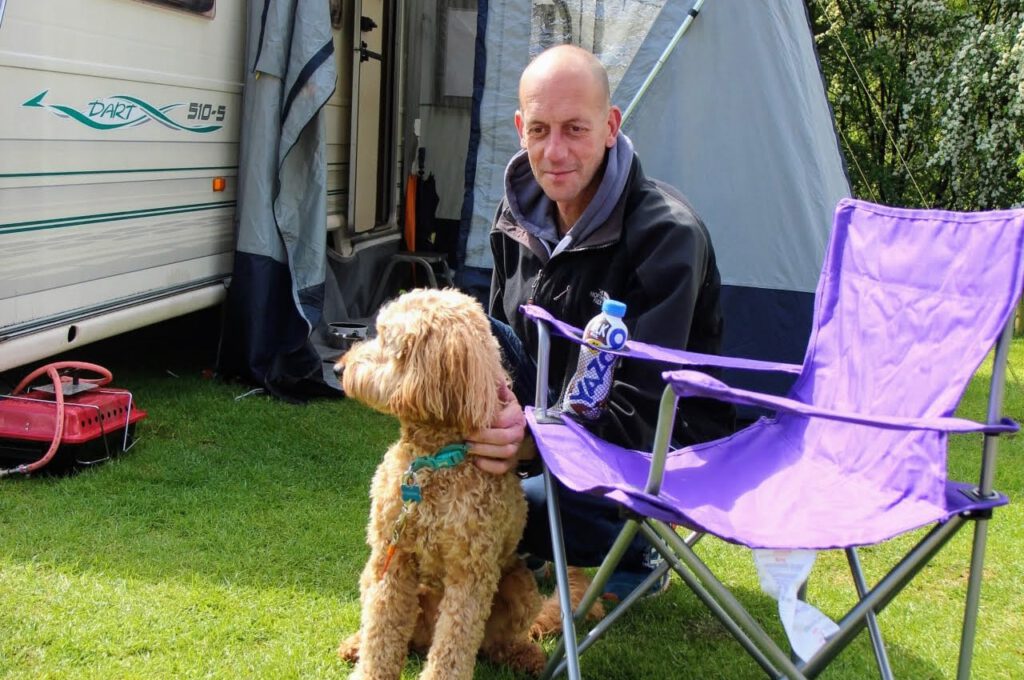 "Don't knock it until you try it!" is my stock response to anyone who turns their nose up at the prospect of caravan holiday in Yorkshire. Or perhaps that should really be, "Don't knock it if you haven't tried it since you were a child."
Sometimes it seems as though there's a whole generation scarred by childhood scout and guide excursions in leaky tents, eating beans out of a can and learning how to tie a decent reef knot.
Then there's a whole other group of people for whom a Yorkshire caravan holiday inevitably involved sitting by a pile of loose chippings on the A64 for an hour while the Datsun Laurel cooled down (I speak from experience).
In reality of course, Yorkshire camping holidays haven't been like that for a very long time. Yes, it's still a traditional holiday (meaning that you get to spend time together outdoors) but that's where the similarities end between today's camping and the version that may be in your head.
And there's not a scary akela in sight.
So while we're at it, let's bust a few more Yorkshire camping and caravanning myths too:
You have to go without a decent shower
If I had a pound for every person who looks at the showers in the static caravans at our Yorkshire campsite and says something along the lines of "That's better than the one we have at home!"
But what if you're under canvas or your own caravan's facilities are limited? Our shower block is warm (thanks to underfloor heating) and spotless, with baby change and disabled facilities too.
You have to go without decent food
Where to begin with this one? So firstly, our static caravans have kitchens just as well equipped as most people's at home. If you own your own caravan, the situation's probably similar.
Camping creates a little more of a culinary challenge (although that's half the fun of it) and food always tastes better outdoors. But even if you don't fancy firing up the primus, you're welcome to have a BBQ, there are pubs and cafes within a 15 minutes stroll, and Cote Ghyll Mill, which adjoins our Yorkshire campsite, serves food daily for much of the summer. You can even order a takeout pizza.
You have to go without IT
You really don't. Every caravan has a TV and DVD player. There are plenty of power sockets to charge phones, tablets and laptops, and if you really can't live without Netflix or social media, there's Wi-Fi across our North Yorkshire caravan park.
Although that's not to say you won't enjoy your holiday more if you take the opportunity for a little digital detox…
Your home from home
Perhaps the most important myth to bust when it comes to camping and caravanning in Yorkshire is that you are, in some way, 'making the best of things'. You don't need an iron constitution and a stiff upper lip to enjoy a camping break.
Too cramped in your caravan? Add an awning and expand your space. Too warm? Switch on the air con. Too cold? Central heating comes as standard in many caravans and all our static caravans.
Camping and caravanning in Yorkshire can be as comfortable, relaxing and even as indulgent as you want it to be – but that doesn't mean there aren't many advantages and pleasures to be found in keeping things simple.
> Find out more about the benefits of traditional camping.
Check availability and book your caravanning and camping holiday in North Yorkshire online, or call us on 01609 883 425.